Macos Audio View Topic
0913
Security Update 2017-001 macOS High Sierra v10.13.1 re-released Shortly after midnight EST on November 30, 2017, Apple re-released the update.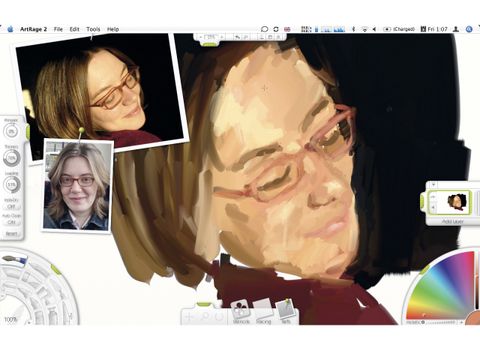 The new product ID is "091-51303", and it includes a postinstall script to reconfigure the Local KDC and avoid the aforementioned file sharing problem. The re-release moves the build number to 17B1003. Apple is pushing this update to eligible devices, so Security Update 2017-001 will automatically download and install when you are connected to the Internet. --------------------------------------------------- _________________. So I finally took the plunge and upgraded to High Sierra. Everything is moving swimingly except for two things. Oil on flowvella.
Cog is an open source audio player for macOS. The basic layout is a single-paned playlist interface with two retractable drawers, one for navigating the user's music folders and another for viewing audio file properties, like bitrate.
Wondering if anyone else has seen this happen. Ableton Live 9.5, Focusrite Clarett 4Pre, and Push 2. Live takes like a year to boot up now and I find after a number of reboots of the Push 2, will launch, and finally see the Push hardware. That's problem one.
I can probably figure out a fix for that, or just live with it, but the main problem is this. The 4Pre has been unreal for buffer requirements in the past (under the former OSX), and was set super low at like 50-something. After upgrade, my audio sounds like crap even after upping the buffer to over 500.
Macos Audio View Topic Cornell
I updated the 4Pre's drivers per Focusrite's instructions, but alas, it didn't help much. Also, it never asked me to 'Allow' the new driver version, but the Focusrite interface (Control applet) shows the latest version per my update. Does anyone know if there are any fixes to get past this audio issue? Patches, re-installs, anything? Thanks for listening.
Macos Audio View Topics
I am using a Macbook Pro running OSX 10.9.5 with a 2.8GHz Intel Core i7 with 16GB RAM, and my main sequencer is Ableton Live 9. I am trying to create an aggregate audio device with my MOTU Ultralite, Roland Aira devices (TB-3, TR-8 and System 1m), and my Pioneer DJM2000 nexus. The reason I want to use an aggregate device is so that I can give the Aira devices, and in particular each drum sound coming from the TR-8, its own channel in Live 9. The master in the chain is the MOTU Ultralite, followed by the DJM2000, the TB-3, TR-8 and System 1m. The MOTU Ultralite works fine, and I have no problems with it, but when I add each of the Aira devices, the quality of the sound is unbelievably bad, and unusable (although they work fine if I plug the audio outputs into the Ultralite, but then I don't have the sound-per-channel control that I want to use).
Could it be a problem with too much information going over USB? Free bets bookmakers uk. good online multiplayer games for mac. I have 2x USB3.0 hubs running into an OWC Thunderbolt 2 dock, so I would have thought that the bandwidth of this dock would be easily able to handle these devices, as the only other things plugged in are 2x USB3.o external hard drives and then a series of USB midi controllers.
Audio View Master
Please watch the video below for an example of the problem, and please please please let me know if any of you have experienced similar problems, and how you solved them. Thanks in advance.
Macos Audio View Topic We May Be Different
That sounds like a sample rate issue. I can't see from the video what sample rate you have set but looking at the specs the DJM2000 will only run at 44.1 or 48 KHz and I know that Airas will only run at 96HKz so that may be the problem.