Local Particle Build And Debug Via Docker For Mac
1203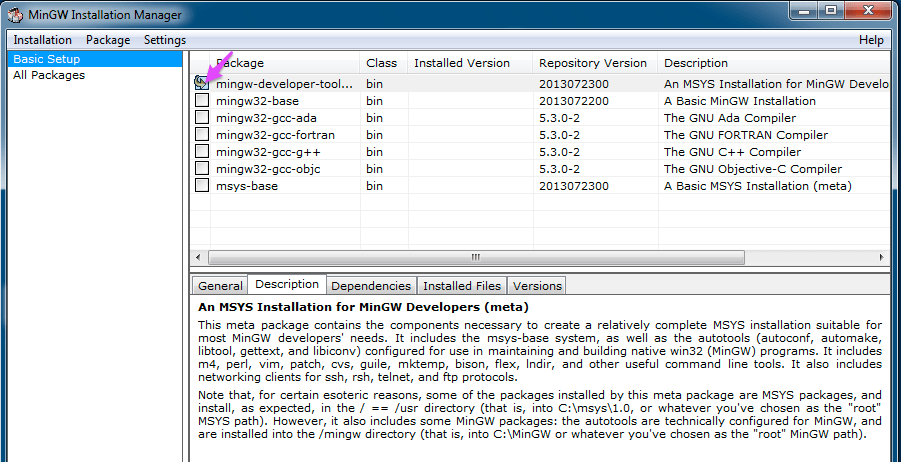 If you're looking for a tool to expedite local Particle development for macOS and Linux, I would highly recommend trying po, a solution I've been maintaining for over 2 years that serves many Particle users. It can bootstrap any Mac or Linux machine into a local Particle development ready. The Visual Studio Tools for Docker development workflow is similar to the workflow when using Visual Studio Code and Docker CLI. In fact, it's based on the same Docker CLI, but it's easier to get started, simplifies the process, and provides greater productivity for the build, run, and compose tasks. Documentation for Particle, a platform for connected devices. Local build using gcc-arm. It is possible to build both application firmware and Device OS locally using the gcc-arm toolchain on Windows, Mac and Linux.
Let's assume: • that you're building an ASP.NET Core web application • you want to deploy and debug this in a Linux container • some of your team use Visual Studio 2017+ on Windows • others want to use Visual Studio Code on Mac • the entire application is more than just a single web app in a container. You use multiple containers in a composed environment. This was the situation for a team I worked with recently.
As for dupes, MAC Pink Freeze (left) is a little more metallic than a glittery shift and Makeup Geek Pigment in Prism (right). I have several purple shift shadows but I feel like this is a lot more pink toned. If not, what colours do you like best and do you think you'll get any of the dupes? Are you going to get the Subculture Palette? The Makeup Geek pigment is loose however I feel like it the closest dupe! /colourpop-lady-is-supposed-to-be-a-dupe-for-mac/.
People using Macs could do front end work, but struggled with back end changes as they couldn't debug the site in the container if there were problems. This post will explain how we got them working and made them happier. Setting the scene First things first, how do we use docker in our development process? Docker Compose We use docker-compose to bring up our environment. Our production environment is defined in a docker-compose.yml file and we have a docker-compose.override.yml file for use when developing locally to tweak the environment for non-prod use.
Multi-stage Dockerfile The ASP.NET Core web container is build with a multi-stage Dockerfile. We used the default dockerfile created by the Visual Studio Tools for Docker extension in VS2017 and then tweaked it from there. Best free software synth for mac. Debugging from Visual Studio 2017 Windows based team members using Visual Studio 2017 typically have a Visual Studio docker project (.dcproj) in the solution.
They can set this as the startup project, hit F5 and get debugging from there.
Under the hood Visual Studio generates an extra docker-compose file named docker-compose.vs.debug.g.yml and then spins up the containers and starts the site. How Visual Studio starts the process and attaches the debugger is less clear as the tooling doesn't log anything, however the developer experience is pretty simple. Debugging from VSCode It's much more manual with VSCode.
We adjusted the web app's Dockerfile and added a new target that builds an image we can use for debugging.
We then created a new docker-compose override file that adds features to the container needed for debugging from VSCode. This override file is based on the generated compose file created by the VS2017 tooling. We also added the vsdbg binaries to our git repository so that all developers have the binaries in a well known path.
If you've not heard of it, vsdbg is the cross platform debugger that uses a command line to interact with the target application. The explains it a little further. Developers then manually start the web site in the container using docker exec and attach the debugger when they're ready. The Development Experience with VSCode The Dockerfile and other artefacts are shown later in this post, but before looking at them, we should first see the steps we expect people using VSCode to take. Pre-Requisite Step: We add a variable called DOTNET_PATH to docker's.env file.